Your exclusive invitation
book your private appointment at our Bourne Bridal Boutique
When attend your private appointment at our bridal boutique in Bourne, you are welcome to take as much time as you want to view our exquisite collection of over 150 gowns. We encourage you to experiment with different styles and try on as many dresses as possible. You are welcome to bring whoever you want to your appointment and take as many photos as you wish. We want you to find the perfect dress and have a great experience along the way.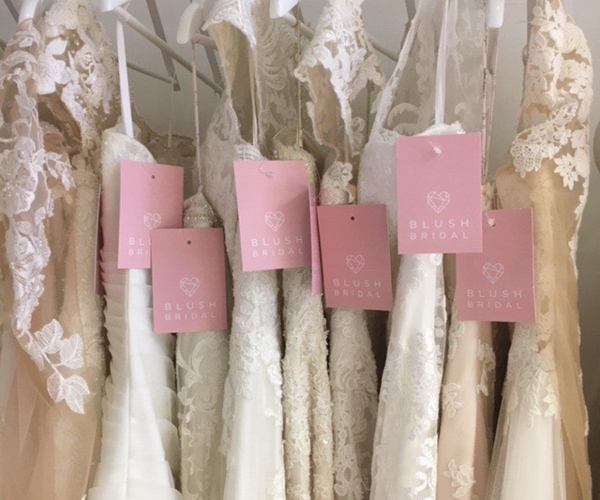 We are proud to be an ALL-size boutique and offer an exquisite collection of over 150 gowns from the world's leading designers.
At Blush Bridal, we aim to exceed all your expectations and make your experience simple, memorable, and fun. From the moment you step into our beautiful bridal showroom to the day you collect your dress, we will treat you like a princess. Your needs are of the utmost importance to us, and we understand this is a special time. The team at Blush Bridal prides itself on offering a friendly, professional, and no-pressure service.
Book your appointment with us
We offer a private experience for you and your guests.
Booking your appointment ensures exclusive use of the fitting area, and access to ALL the dresses! 
Our Designers
---
Designer gowns from £400 to £1500 with flexible payment plans available
Alterations
---
We can take care of alterations right up until your Special Day
FAQs
---
Have a look through our helpful frequently asked questions